Our Warranty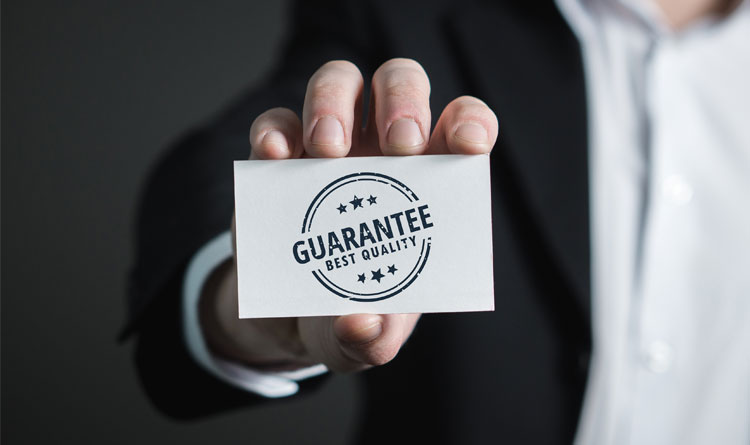 When you buy a product from Parker Davis, you are also buying the peace of mind that comes with a satisfactory experience and product longevity. We back all of our merchandise with an extensive warranty coverage, which works to continue providing support to our customers, long after they have made their purchase.
Basic Limited Warranty
No registration is necessary for the basic limited warranty to come into effect. For more information regarding the terms and conditions that apply to your new purchase, as well as details about warranty duration, please refer to the warranty certificate that was included alongside your product shipment.
Pioneer® Standard Limited Warranty
Product registration is required to activate the Pioneer® Standard Limited Warranty. If registered within the 90 day timeframe, this program is added on to the Basic Limited Warranty, providing increased parts and compressor coverage from 1 year all the way up to 5 years. For those who properly register their products, this warranty is provided completely free of charge!
---
Note: The Basic Limited Warranty and all terms and conditions attached are also applicable to the Extended Limited Warranty. The application of the manufacturer's warranty or the extended warranty are not guaranteed for all product registrations. Warranty eligibility is subject to all relevant qualifying factors and requirements, as well as limitations outlined within the standard and/or extended warranties. Product registration and warranty are rendered inactive upon these terms and conditions being infringed upon.
Thank you for purchasing a Pioneer!® product!
By taking a few moments to register your product with us, we can keep you up to date on product information and offers and ensure your product's longevity is maximized.
---
All Pioneer® Limited Warranties are designed and intended for, and applicable to, residential use cases only. The manufacturer and all voluntary warranties require compliance with all relevant terms and conditions regarding the warranty period, availability of components and proper equipment installation and treatment. Some exclusions regarding components, repairs, equipment care, coverage, warranty procedures, and resolution disputes apply.