Multi Split Systems
With a flexibility that encompasses up to five unique zones, our multi-split systems provide perfect levels of comfort in even the most unique conditions. Each zone operates independently from one another, while retaining the use of just a single outdoor unit. Whatever the necessary capacity or design constraints, we provide a solution for everybody.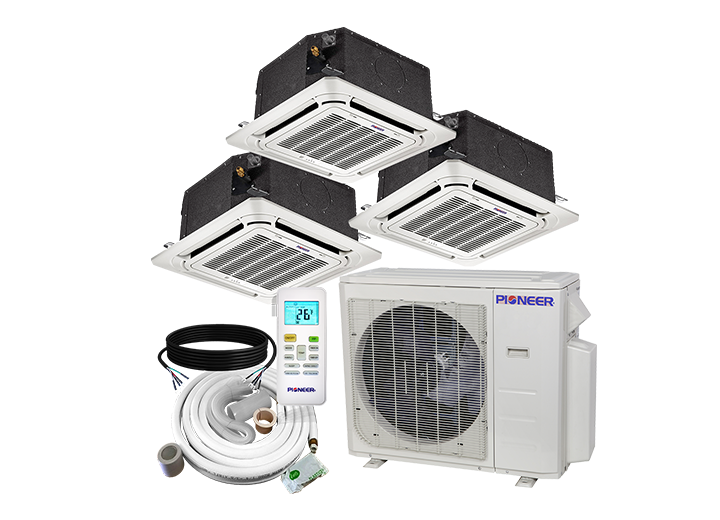 Indoor Sections
The variable speed multi split systems that we offer are available in a mix and match fashion and are fully user-selectable and customizable. All multi-zone split air conditioning and heating systems (indoor sections) come with a variable-speed DC inverter operation mode (cooling and heating), and a capacity ranging from 9,000 to 24,000 BTU per Indoor unit.
Learn More
Outdoor Sections
Pioneer® multi zone mini split systems are available in two, three, four and five zone versions and with various capacities, for multi room settings where independent and full zone control is required for each of the rooms. Single multi circuit outdoor unit is attached to multiple indoor units that come in a variety of capacities and designs, which can me mixed and matched within a single set to meet the load requirements and other design constraints for each zone.
Learn More